Williams Family Culture
Fitness has been a central focus for the Williams Family throughout the years. This page captures a bit of that focus, and the corresponding blog will attempt to expand on that. We will also try to keep you current on what we are doing presently, and how it is working for us.
Welcome to the Williams Family.
Powerlifting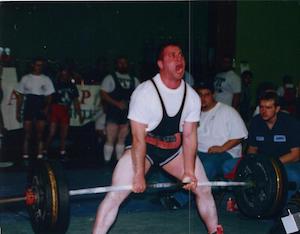 I was raised in Southern Indiana, across the river from Louisville, KY. I started lifting weights in the summer before my Senior Year at Providence High School in my parents garage with the old concrete "Weider weights." The next summer, I was Head Lifeguard at an apartment Pool in New Albany, IN. That summer, I decided I would the J.B. Speed Scientific School and study Electrical Engineering. I met a few key people at the University of Louisville Weight Club, which was the first real gym I had the opportunity to train in. Scott Moore, and Ben Kennedy would train in the back corner of the Weight Club on an old Weightlifting platform. They had both been involved in Olympic Weightlifting, and had trained under a Russian Coach. Scott Moore was the third in line for the 1984 Olympics in his weight class. I noticed that the Bodybuilders in the gym tended to be a bit rude and arrogant, and taunted Scott and Ben because their physique did not indicate how strong they were, and that people outside the gym would never know they worked out so hard. Scott and Ben were very polite and humble, and quite happy to just enjoy becoming stronger without the world noticing. I instantly wanted to be more like them, and less like the bodybuilders. By the way, this in no way should imply that this behavior is typical of bodybuilders and powerlifters. I have encountered countless great and humble individuals in all camps, and an equal number of bad examples in all camps as well. So Scott and Ben took me under their collective wing (Scott mnore than Ben) and taught me all about Powerlifting, which has been a lifelong interest/pursuit ever since. Unfortunately, I inherited Ben's "high squat" and it has caused me to bomb out of more than 1 meet. My training has evolved over the years, from training at the University of Louisville Football Complex with several other hardcore training Powerlifting teammates in a savagely serious environment, to my garage, where my 4 lovely children have been known to throw things (and laugh hysterically) at me while I am under weight in the squat rack. Life with my family has been and continues to be my greatest source of joy.
Rock Climbing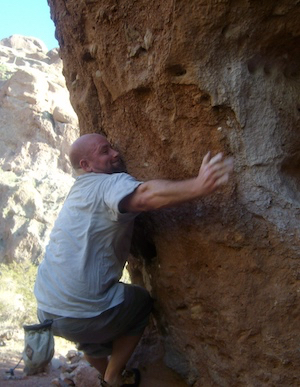 My foundation in rock climbing emerged from rappelling recklessly in Red River Gorge with Marty, Paul and Geoff and other AA friends.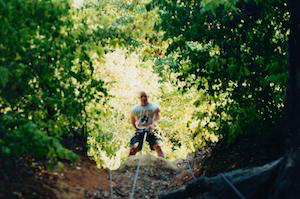 Later, Matt (another AA friend) told me that it was not a good idea to climb with Marty, who was using a rope that Matt has sold him at least 5 years earlier, which was well past the useful life of a dynamic rope.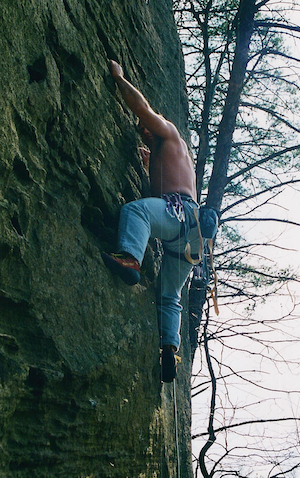 My newfound hobby took me all over Red River Gorge with my friends.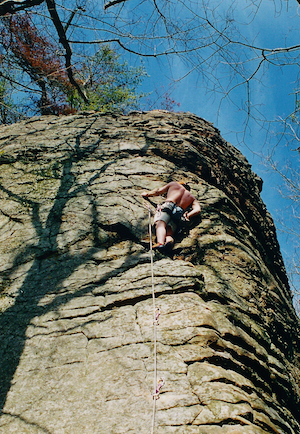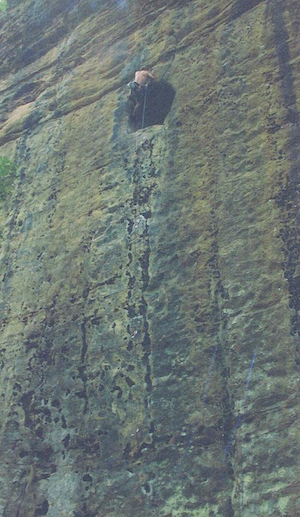 When we couldn't make it out to Red River Gorge, you could find us on some nasty roadcut off I-64 in Louisville.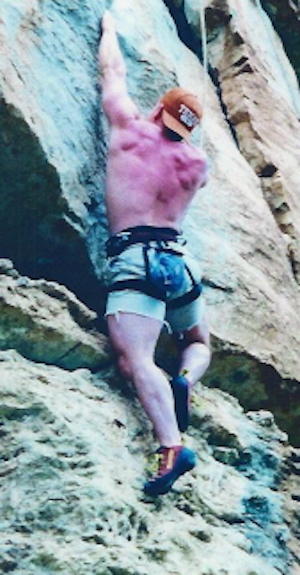 This hobby eventually influenced my decision to move out west to Phoenix, AZ, where I found the Pyramid Boulder at Camelback Mountain, which provided countless hours of blissful focus.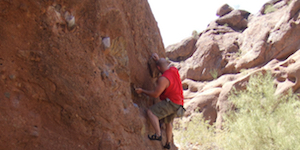 The trip out to Phoenix was made with Paul, who helped me unload my belongings before he had to fly back to Louisville. Before we unloaded anything, we grabbed a guidebook at a local climbing shop and headed out to Queen Creek Canyon.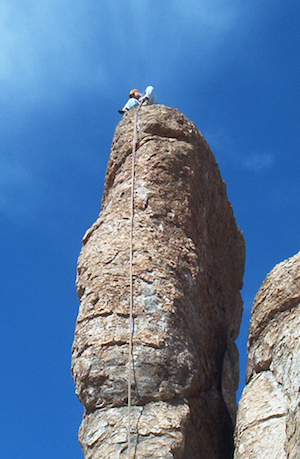 Eventually, the adventure lead me to Yosemite National Park, which had long been a dream of mine.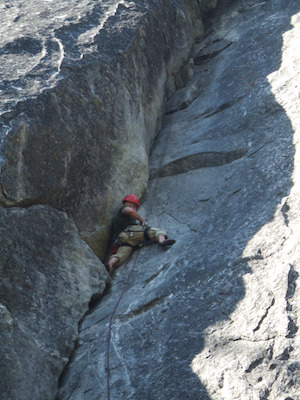 Camping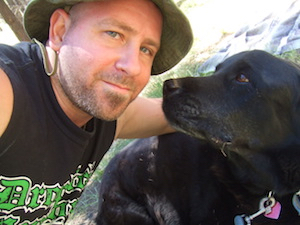 Pictured above is my long-time friend and dog Conan. I got him from Nate Edwards, whose Rottweiller had gotten loose and got pregnant from what looked to be a local Newfoundland. He brought him to work when he was 6 weeks old, and I took him home to my apartment on 3rd Street in Louisville.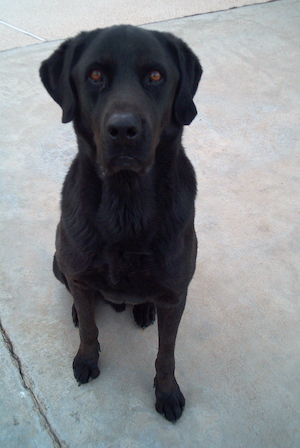 I had a note from a crazy neighbor that read: "Your dog barked all day. ALL DAY!" Well, that is your opinion my friend. Actually he was right, he barked a good bit in his early days. That night I went to dinner at Denny's (real classy) with my Dad so that he could inform me of his upcoming divorce from my Mom. They had been married 28 years at the time. Conan went on to follow me to rock climbs all over Joshua Tree National Park, and Queen Creek Canyon. Sometimes he made it to the top of climbs and waited for me until I got there, which of course, scared me for his safety. Then we would relax in the swimming pool when we got home. Sometimes he gave me a look that seemed to say - "Please clean the pool Dad.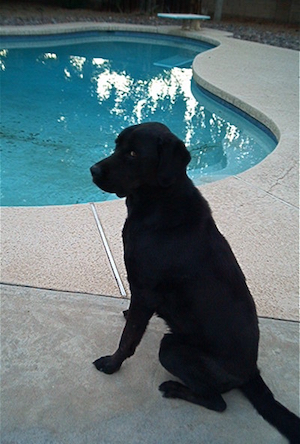 Conan took good care of me for the next 13 1/2 years until the very day my daughter was born. They must have passed in the ether. He had watched over me, until Chrimson could take over. She has done a fantastic job for the last eight years. I will forever love Conan for all the adventures he accompanied me on, and for all the couches he destroyed, all the steaks he stole DIRECTLY off the grill, all the raw meat he ate off the counter that never made it to the grill, and all the creative places he found to relieve himself. The last camping trip we took together was just prior to Chrimson's arrival, and I even let him sleep in the tent with me that trip. Truly my best friend.