Atlas Culture
Atlas Engineering employs a distributed workforce approach, which means we have resources that cross time zones, and are not restricted to set work hours. This provides you with more horsepower to give you faster project turnaround, and the ability to respond much more quickly when you need the attention. It also results in happier, more satisfied workers, and creates a culture that allows for life to unfold more organically.
Welcome to the future of Consulting.
Chris
Principal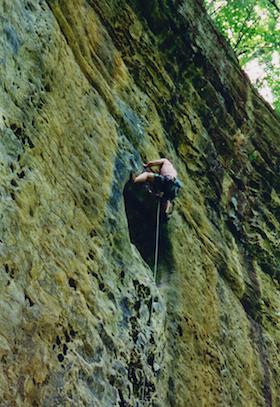 I was raised in Southern Indiana, across the river from Louisville, KY. I grew up watching the University of Louisville Cardinals dominate the College Basketball world. I eventually ended up there attending the J.B. Speed Scientific School studying Electrical Engineering. That is also where I discovered Powerlifting, which has been a lifelong interest/pursuit ever since. My training has evolved over the years, from training at the University of Louisville Football Complex with several other hardcore training Powerlifting teammates in a savagely serious environment, to my garage, where my 4 lovely children have been known to throw things (and laugh hysterically) at me while I am under weight in the squat rack. Life with my family has been and continues to be my greatest source of joy. The entire family attends Jeff Speakman's Kenpo 5.0 school in Santa Fe, NM. If you have never watched a 4 year-old engage in Kenpo Karate, you are missing out on one of the funniest events I have witnessed. In my 4 year-old's last belt test, one of the school owner's (a 5th degree Black Belt) asked him to perform his blocking set, to which he shook his head, and said "no." The look on the instructor's face was priceless, and she did a great job of holding back laughter. The kids help with the care of our 13 chickens, and the chickens (hopefully) benefit from all the "attention" they receive. The high desert of Santa Fe has provided our family with plenty of beautiful space to roam about in. Santa Fe is also home to Atlas Engineering where I get the opportunity to put my engineering experience to good use. I have over twenty (20) years' experience in design, construction administration and code analysis. In regard to electrical systems for buildings, I have designed systems varying from lighting (interior, exterior, and specialty), power (normal, generator, UPS, computer grade), power system analysis (fault current studies, load flow studies, coordination studies), fire alarm systems, and special systems (telephone, data, CATV, intercom, nurse call, etc.) for commercial, educational, health care facilities and laboratories. Outside of the building arena, I also have extensive experience in the solar industry.
Kindra
Electrical Designer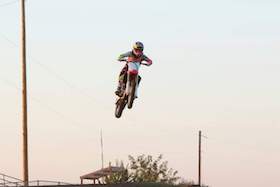 I live in Kuna, Idaho just outside Boise. I graduated from Boise State University with a Bachelor's Degree in Civil Engineering. After graduation I was hired by Atlas Engineering and have had the opportunity to learn Solar Photovoltaic design. I am married and have a four year old daughter. We spend most of our free time riding dirt bikes whether its riding motocross or trail riding. We also enjoy spending time in the mountains just a short drive away. In the future I hope to further my knowledge in Solar Phtovoltaic design and Electrical Engineering.
Sue
Electrical Designer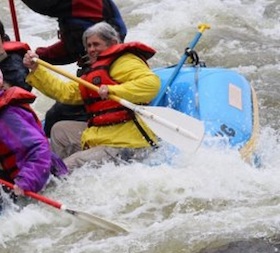 I'm a Boston girl who bounced around a bit before settling in New Mexico 15 years ago. I am the mother of 3 children 1 boy and 2 girls all of whom are grown now. I spent a lot of my life working different jobs which included working for a master electrician for several years. In my early forties I went back to school for construction and architecture. After graduation I was picked up by an engineering firm and placed with an electrical engineer as my mentor. I knew I had found my spot I loved electrical design and enjoyed drafting. Over my 18 years in this field I have been lucky enough to have worked with some amazing electrical engineers and will always be grateful for their patience and teachings. My husband and I love to kayak and camp, spend time with friends and occasionally do a little white water rafting, we live in the high deserts of New Mexico surrounded by federal forest, we generate all our own power using solar and catch most of our water from rain. I love the feeling of being semi self sufficient and hope to add growing some of our own food to the things we do. Our current family consists of three all American pups, a half dozen chickens, 3 goats and a cat who keeps them all in line. In the future we hope to do some RV traveling.
Alissa
Marketing Director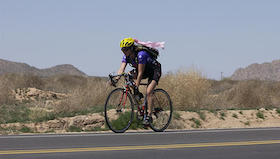 I live in Santa Fe, New Mexico in the middle of the Pinon/Juniper forest. I graduated from Arizona State University with a Bachelor's of Science Degree in Business Management, minoring in Communications Studies. My career has taken me through a bustling adventure in Commercial Real Estate, where I honed my marketing skills. I furthered my education by becoming certified through a 2 year Master's program as a Montessori Teacher. Atlas Engineering has provided me with new challenges in the world of Social Media, so be on the lookout for some new and interesting material! I am married (to Chris) and have four children ages 13, 8, 7, 5. We have an array of lovely animals - 2 dogs, 3 cats, 2 snakes, 3 guinea pigs, 1 leopard gecko, and 13 chickens. When we aren't driving the kids to karate, soccer, gymnastics or parkour, we enjoy trips in the RV, and nature hikes all over New Mexico. I look forward to keeping you guys in contact with Atlas Engineering, and getting to know more about each of you.